A quarterly newsletter designed to keep Cloud5 customers and friends in the know including important company updates, exciting wins and things to come.
CLOUD5 NEWSLETTER – ISSUE 25
A Message from the CEO, Mark Holzberg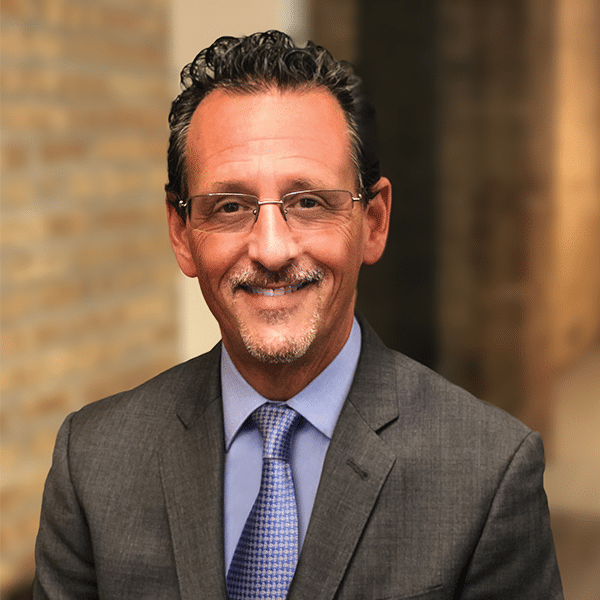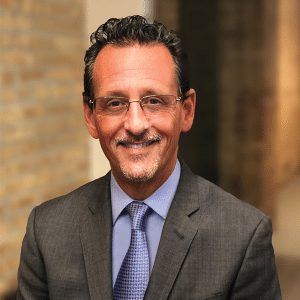 Hello and welcome to the year-end edition of The Cloud Five. It is incredible to me that Halloween is behind us, and the holidays are right around the corner. I love this time of year, the crispness in the air on blindingly blue days in Chicago with no indication of the coming winter – even though we all know it's right around the bend. It's also a time to reflect, and here at Cloud5, 2021 has truly been a year of many ups and downs. We celebrated marriages, the return of our kids to school from elementary to university, new babies, new grandbabies, and the wide release of vaccinations that started to normalize our year.
We've mourned the passing of more than a few dear industry friends and colleagues. We've said goodbye to some Cloud5'ers and welcomed even more. We've felt the slowdown that the Delta variant imposed… just as we were seeing light. And now, with Delta waning, people are starting to travel and holidays with the people we love are a reality. Several of us have traveled to conferences recently and group business is picking up. I feel fantastic about where we're headed in 2022 but getting there has been an exercise in tenacity and flexibility the likes of which I've not seen in all my years in business.
A tremendous highlight of our 2021 was expanding our relationship with Marriott International. We recently earned the top MSP spot for Q3, 2021 in the US and Canada – for the second consecutive quarter. We were also selected to extend our services to Managed by Marriott Select Brand hotels in the US starting January 1, 2022, and Managed by Marriott hotels in Canada starting immediately. This expansion effectively allows us to deliver services to all Managed by Marriott hotel towers in North America. I want to thank the Marriott International team for recognizing our expertise in the industry and trusting us with their business.
We've also been selected as a preferred Hyatt provider for High-Speed Internet Access services and have enjoyed getting to know the Hyatt team this year. We are so grateful for their support and partnership and look forward to even more success in 2022.
Internally, we've been hard at work diversifying and growing the company. We've introduced Virtual Guest Services to our stable of Managed IT offerings, recognizing that the combined strength of our support team and our contact center can make a profound impact on resource-constrained properties across the country. From pool hours to dining options and requests for towels, Cloud5 is taking guest calls that no longer require onsite PBX staff and freeing up the front desk staff to assist with welcoming guests! It's an exciting offering, fleshed-out with the help of our 2021 Customer Advisory Board. Give Beth Milano or your salesperson a call to learn more about it. We also recently introduced Cloud5 Technology as a Service (TaaS), backed up with $100 million dollars of capital. As a result of this innovative new program, hoteliers can deploy new HSIA networks and telephony systems or upgrade their existing communications technology without the concerns of upfront payments or the burden of trying to secure financing.
Finally, l'm excited to announce Cloud5's acquisition of Mid-America Telephone Systems (MTS), a transaction we closed on November 15. MTS, located in the St. Louis area, has a long history of success in providing HSIA, telephony systems, and in-room entertainment (DirecTV and DISH) to the hospitality industry with a focus on economy brands, mid-market properties and independent hotels. As part of the acquisiton, Cloud5 will retain a number of key MTS staff including former CEO Mark Sanders IV as an Executive Director of Commercial Development, former CFO Lisa Naeger as Cloud5 Chief of Staff, and several key operations and sales staff members. We're excited to launch our M&A strategy with this first acquisition. Watch this space for news of future acquisitions coming soon!
I could not be more energized by what Cloud5 has in store for 2022 and I'm looking forward to seeing many of you at an industry event soon! Until then, the Cloud5 team and I wish you a peaceful holiday season and a healthy, prosperous new year with the folks you love.
Warm Regards,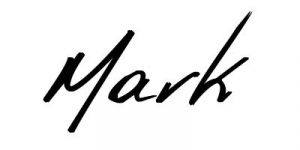 We Loved Seeing You at HITEC 2021!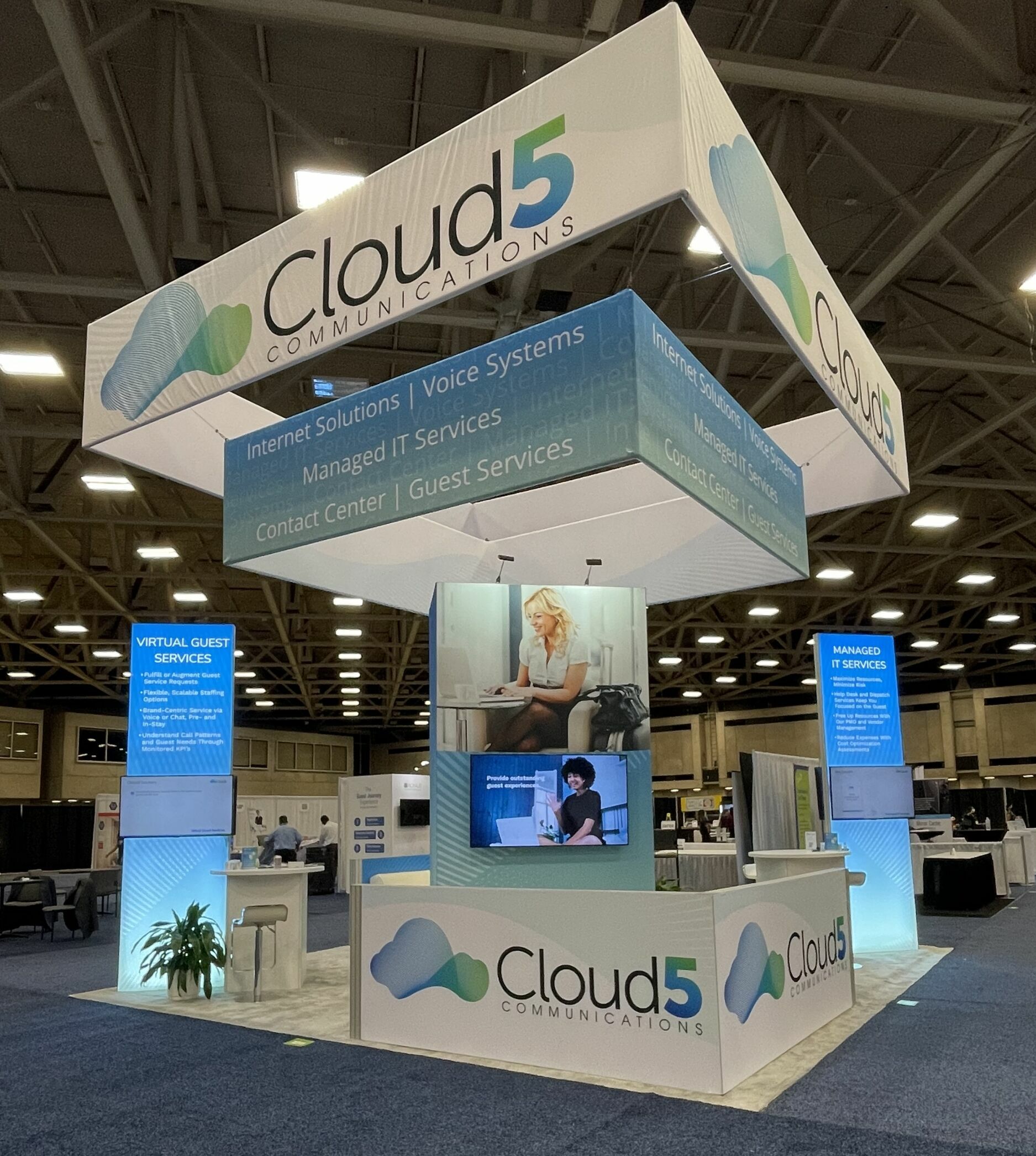 The Cloud5 team had a great time seeing our colleagues, partners, and industry friends in Dallas for HITEC 2021! A week filled with great meetings, fun happy hours, and hospitality is a week well spent.
In case you missed it at the show, Cloud5's new Zero Capex Technology as a Service (TaaS) program supports the hospitality industry in a big way. The program allows hoteliers like you to deploy new HSIA networks and voice systems or upgrade your existing communications technology at zero upfront cost. See more of what we shared at HITEC here.
While the show provided a great business catch-up, we also had a blast at the Happy Hour with all of you! We're looking forward to seeing everyone in Orlando in 2022!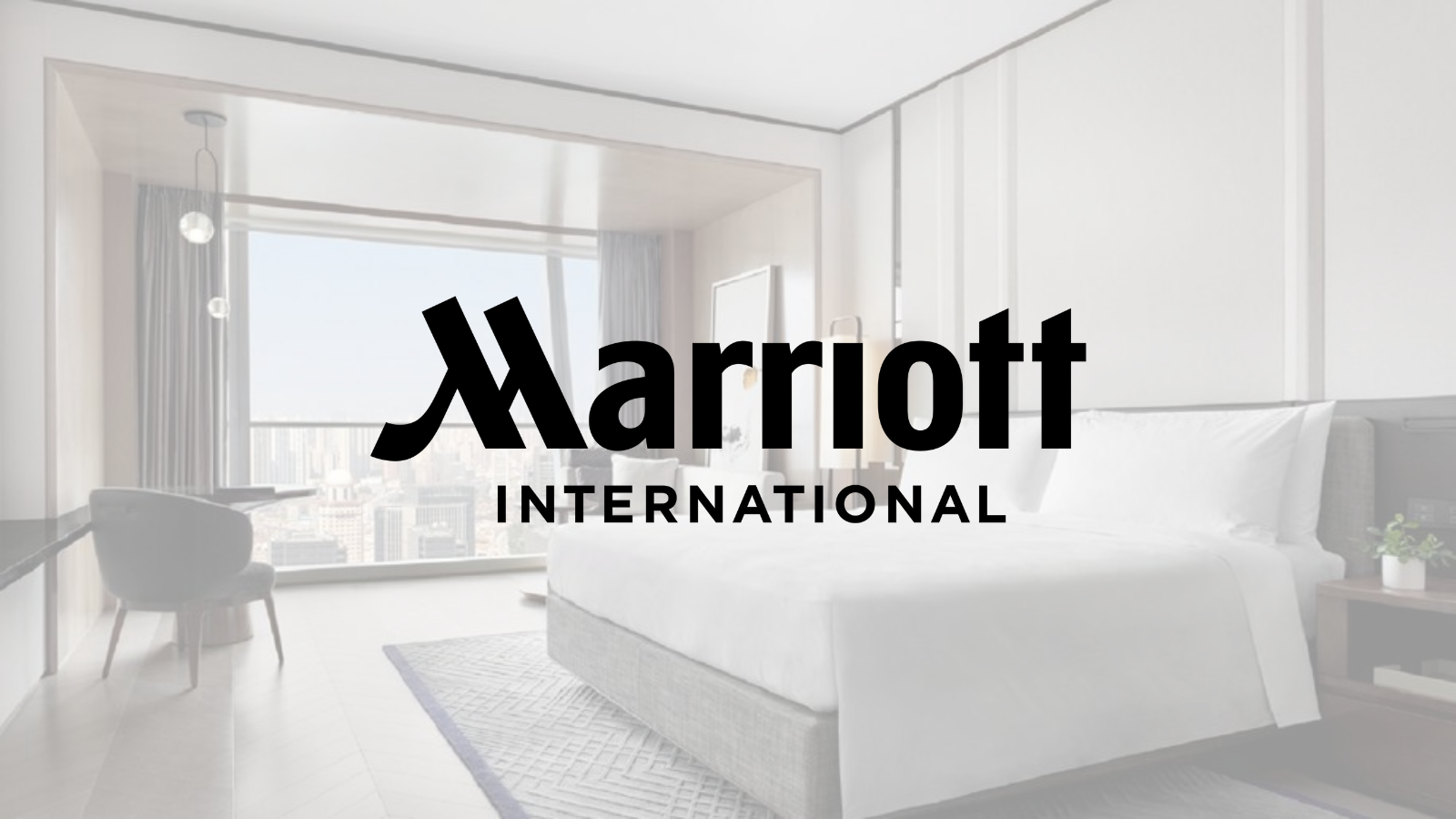 Cloud5 Earns Top Ranking as Marriott International's #1 HSIA Provider in US and Canada
Cloud5 has again achieved the highest vendor ranking for its High-Speed Internet Services by Marriott International . Chosen based on Marriott's stringent Global Property Network Standards (GPNS), Cloud5 has earned the highest vendor ranking for the second consecutive quarter of 2021 in the US and Canada.
Cloud5 outranked competing vendors in areas including operational compliance, support, and responsiveness to brand or property requirements.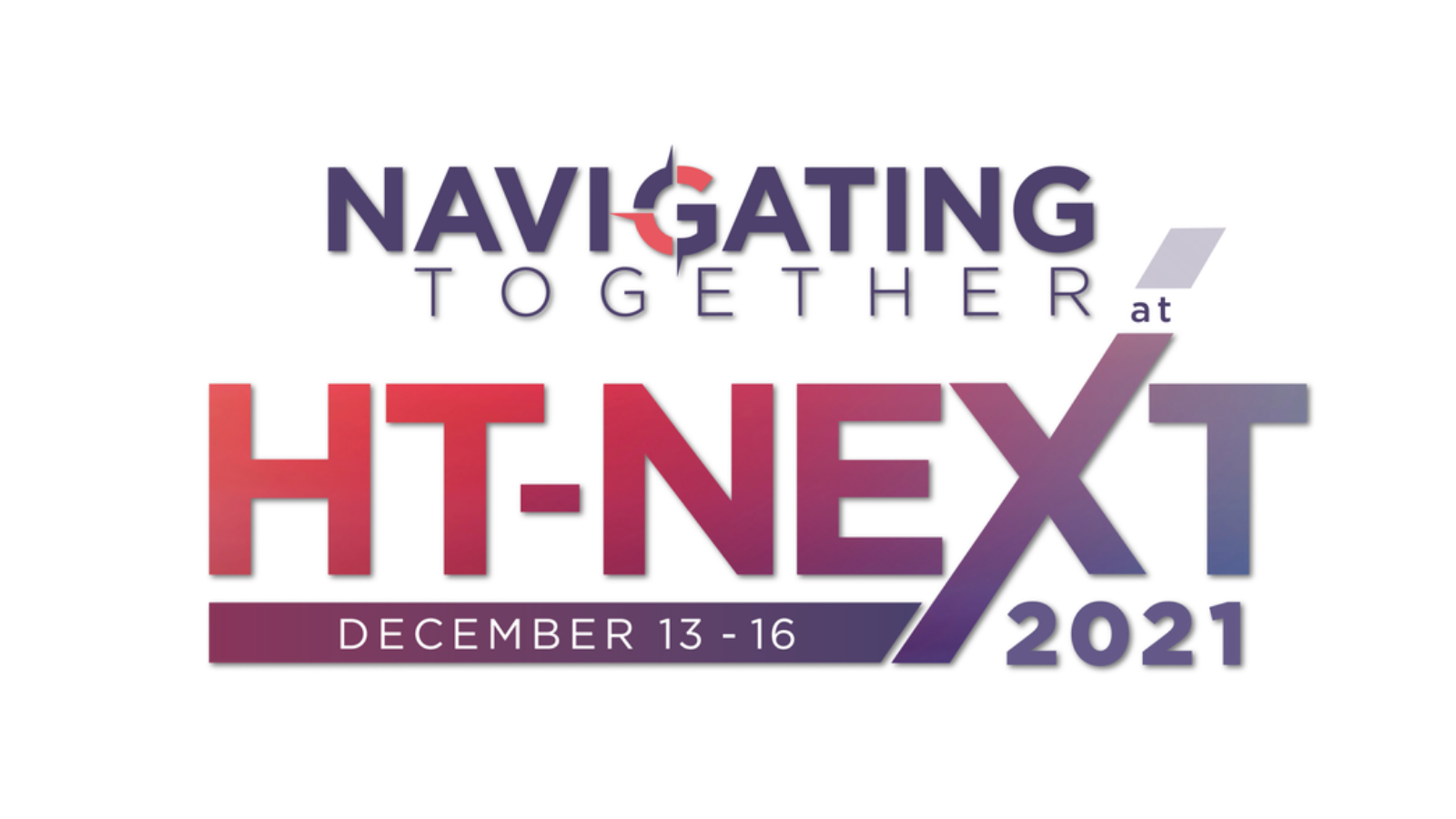 We'll See You at HT-NEXT 2021!
We are excited to be a sponsor at HT-NEXT this year in Scottsdale! Will we see you there? Let's connect and find time to discuss your business needs. Send us a note and someone from our team will follow up with you!
Services Highlight: Cloud5 Managed IT Services
for Hospitality
Whether you're considering Managed IT Services to control operating costs, free up internal resources or simply get laser-focused on what you do best – serving your guests – Cloud5 has the hospitality expertise and reputation for excellence to help you meet your objectives.
We have the skilled IT professionals to handle everything from help desk to business process improvement. We're flexible and agile so you can quickly increase capacity when you need it and decrease it when you don't. We'll keep your hotel staff well cared for and your systems functioning at peak performance so you can keep delighting your guests.
Exceptional guest service without compromise. Skilled agents to fulfill or augment guest services requests. Understand call patterns and guest needs through monitored KPI's.
Tech issues won't wait until staff levels return to normal. Leverage a nationwide network of skilled technicians at a moment's notice to fix tech issues and resume business operations quickly and efficiently.
Superior Internet services for group meetings and events. Every detail is managed from pre-event consultation and network assessment to day-of support so you can control costs and meet guest expectations.
Keep your systems functioning at peak performance and staff focused on assisting guests. Experts oversee your hospitality systems and work with your vendors to quickly resolve issues with minimal disruption.
Cloud5 Welcomes New Executive Leadership Team Members
Rich Tuttle, VP of People and Culture


Rich is a human resources executive with extensive experience ranging from human resource strategy and planning to employee relations; coaching; staffing and recruiting; change management; compensation and benefits; and complete global HR management. He has managed HR across a number of industries including food products, branded office products and chemicals and among emerging company divisions and multi-billion dollar organizations. He is a certified Senior Professional in Human Resources (SPHR) and has a B.S. in Business Administration and Psychology from Illinois State University.

David Heckaman, VP of Product Development


David comes to Cloud5 after being in the technology and hospitality industries for more than 30 years, with the last 19 being with Mandarin Oriental Hotel Group. He joined Mandarin Oriental to lead the technology development aspect of their North American flagship property in New York City and earned a well-deserved reputation as an innovator and deft project manager.

His technology path started with Stormont Trice Hotels where he was Technology Director and participated in hotel development and project management. He later joined Crestline Capital in Bethesda, MD to assist in the creation and initial positioning of Crestline Hotels & Resorts. He earned his undergraduate degree in Hotel Management and Development from the University of Central Florida.
The Cloud5 Sales Team Expands with New Additions
Cloud5 has grown its sales team significantly in the last year with the addition of new services and offerings, as well as, the MTS acquisition. We are thrilled to see the continued growth of the Cloud5 family.
Tina Carter – Account Manager

David Cooley – Account Manager

Sean Remedios – Director of Business Development

Shayne Rose – National Director, MDU

Mark Sanders – Executive Director, Business & Commercial Development