Warm weather and easing restrictions continue to bring Chicagoans out and about these days and things are feeling more and more "normal" as the year progresses. With most everything opening, the CDC telling all of us who have been vaccinated that masks are no longer required, and the continued recovery of the industries we serve, I've got to say, I'm feeling really positive.
Our team is starting to hit the road, and it was great to host some of the Marriott field leadership team for an informal cocktail hour when they were in Chicago a few weeks ago. We also welcomed our Executive Leadership Team back to the office for our first in-person strategy session in more than a year. By the time this issue publishes, we will be days away from officially reopening our US offices. I also had the opportunity to spend time with my industry colleagues and a number of hotel company CIOs at the Executive Vendor Summit at Loews Vanderbilt Hotel in Nashville – a fantastic event produced and hosted by the team at Hospitality Upgrade. It's incredible to spend time with our customers, partners, and colleagues face-to-face and in person again. It's been far too long.
Q1 was an incredible quarter of growth for Cloud5, and we're so honored to welcome more than 300 new customers into the Cloud5 family. As leisure travel picks up and business travel slowly starts to follow, our Q2 performance was even stronger.
Our Contact Center has been ramping up to meet increased hotel reservations volumes while also adding new hospitality customers and expanding into markets like retail, consumer services, and business services. We've also expanded our technology offering into the Multi-Dwelling Unit (MDU) space with our Residential Digital Experience solutions.
We are excited to announce the addition of Managed IT Services and Virtual Guest Services to our portfolio of solutions. We recognize that across the business continuum, and in hospitality specifically, our customers are being asked to continue to deliver flawless customer experiences, with extremely limited resources and we have solutions to help. We've also been monitoring the expanded use of technology to reduce the friction in guest service delivery. We all agree that eliminating contact with the guest flies in the face of the brand promises at the foundation of our customer-centric industries. However, exceptional service with less contact is precisely what your guests and customers demand, and our solutions help you deliver on that need quickly.
Here's to warm weather, reconnecting with each other and our loved ones, and strong healthy teams. Stay well, everyone.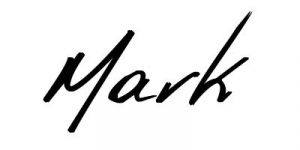 Mark Holzberg
President & Chief Executive Officer
Cloud5 Communications