Cloud5 Communications President and CEO, Mark Holzberg, penned a letter to employees on the Ukraine crisis and how the company plans to help. Read about the donation matching and organizations aimed to aid Ukraine in his letter below. We hope you'll join us in support of Ukraine.
Team,
As you're all likely aware, the war in Ukraine is a humanitarian crisis. More than 10 million people have fled their homes. Refugees are streaming into neighboring countries, often with only what they can carry on their backs. Families are without food, medical supplies, and other necessities – unable to return home and uncertain about the future. Those still in Ukraine are facing the direst circumstances of all – in many cases unable to source food and water and are trapped with no way out.  The situation is heartbreaking to watch.
But we can help.
I know how passionate the Cloud5 family is about supporting significant causes. In that vein, Cloud5 is prepared to match up to $5,000 of total employee giving to charities that are supporting Ukrainians in need. If you're interested in helping, but don't know where to begin, we have sourced and validated the following three options through charitynavigator.org, an organization that rates charities for their stewardship of funds as well as their accountability and transparency:
UNICEF USA: UNICEF's humanitarian work in Ukraine focuses on meeting the most critical urgent needs for safety, health care, safe water and nutrition, protection while also safeguarding children's rights and long-term well-being
Project HOPE – Within Ukraine, bordering countries like Poland, and worldwide, Project HOPE emergency teams are delivering medical supplies, care and other relief for refugees and displaced children, and families.
GlobalGiving: All donations to the Ukraine Crisis Relief Fund will support humanitarian assistance in impacted communities in Ukraine and surrounding regions where Ukrainian refugees have fled.
In times like this, I'm reminded of how thankful I am to live in a connected world where I can help people across the globe during times of unimaginable hardship. As always, I encourage you to contribute where you can in the way that is right for you.
Best,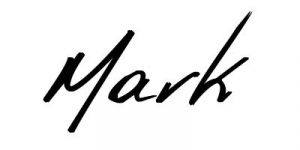 Mark Holzberg
President & CEO
Cloud5 Communications