As we wind down the second month of 2021, I'm reflecting on both how much has changed and how much remains the same. Vaccines are rolling out and I'm feeling hopeful and optimistic about our ability to get ahead of the virus. STR reports president's day weekend occupancy was the highest it has been since mid-October while realistically noting that "elevated occupancy during the weekend of Presidents' Day occurred during previous recessions as well." Still and all, we join our colleagues across the industry in the expectation that the pace of recovery will gradually increase as we move through 2021.
I'm also feeling a deep sense of loss for our entire community as we remember Arne Sorensen, President and CEO of Marriott International, who passed away last week after battling pancreatic cancer. We join our Marriott family in celebrating Arne's life by remembering his kindness, his compassionate leadership, and his deep commitment to social justice. We offer our sincere condolences to his family and friends during this incredibly difficult time. He will be greatly missed.
Cloud5 experienced a year of solid performance. Our team rose to the challenges 2020 presented with grace, flexibility and tenacity to support the partners and friends in the industry that we all care so deeply for. Our commitment to hospitality is unwavering and we're excited for the new build opportunities that continue to be announced, as well as the gradual comeback of 'in market' hotels. We have broadened our solution and service offerings in hospitality to include Guest Services including chat bot, digital compendium and F&B solutions through our relationship with SABA Hospitality and Managed IT Services including Technology Support/IT Help Desk, PMO, Cost Containment and Business Analytics. We've spent many hours in conversations with our key customers and their feedback was instrumental in informing our 2021 strategic decisions. I'm pleased to announce that we're also expanding our offerings into the MDU market which, with its clear synergies to the hospitality industry, is a place we think we can offer significant value. This year will be one of transformation and high-energy for Cloud5.
But for the moment, we're braving the Chicago winter in much the same way the country, especially our friends and customers in Texas, and the world is… by hunkering down and staying apart. Spring and summer cannot come fast enough. Notwithstanding Virtual Happy Hours, Virtual Industry Events, and Virtual Zoom meetings, I miss all of you and sincerely hope we can be together again soon. Until then, stay healthy, stay safe and stay in touch.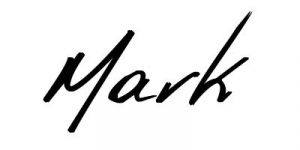 Mark Holzberg
President & Chief Executive Officer
Cloud5 Communications