A quarterly newsletter designed to keep Cloud5 customers and friends in the know including important company updates, exciting wins and things to come.
CLOUD5 NEWSLETTER – ISSUE 26
A Message from the CEO, Mark Holzberg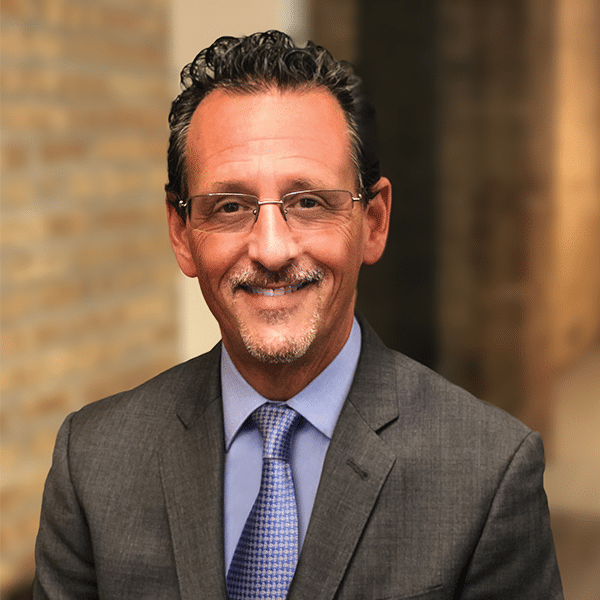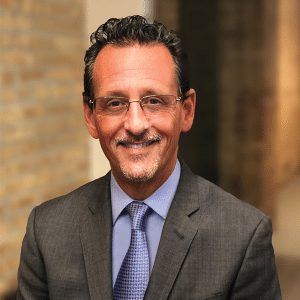 I hope 2022 is treating you all well – it is hard to believe it is already May! The year is flying by, and the first quarter and the last several weeks certainly produced some dramatic highs and lows.
On the positive side, we've rebounded quickly from Omicron and the hospitality industry is regaining its footing in significant ways. Leisure travel is surpassing 2019 levels and revealing a post-pandemic travelscape that's new and interesting. Group travel is also returning to levels that are closer to normal – although the makeup of events is smaller and more focused. And while business travel is still lagging a bit, the signs are encouraging that we'll see solid growth there in the coming quarters of this year. We're also seeing new hotel construction is slightly up, which is a hopeful sign of things to come.
But just as we begin to see rays of sunshine, there are also new clouds on the horizon. Inflation is at a 40-year-high and higher prices have the potential to impact some of hospitality's hard-won, post-pandemic gains. Equipment shortages and supply chain issues are hamstringing the industry as it works to improve network standards and connectivity after two years of waiting. And perhaps most critically, the ongoing war in Ukraine is not only heart wrenching to watch, but it has also contributed to economic instability that's rippling out into Europe and globally.
Luckily for our industry, pent up travel demand is offsetting some of these dynamics. For example, while people may be starting to spend less on "stuff," trends indicate that they're still investing in the travel experiences and social interactions that they've missed for the last 2+ years.
While there's much we can't control, I'm proud to share that the Cloud5 family is stepping up in remarkable ways. For example, through our Cloud5 Gives initiative, our team members have donated more than $5,000 to Ukrainian relief efforts which the company is matching for a total of $10,000+ going directly to Ukrainians in need.
Additionally, this quarter we've made our leadership team more diverse and representative of the customers we serve. We promoted long-time employee Rupal Patel to the position of CFO. Rupal has been with the company for more than 20 years – working in finance and operations for our contact center division – and I'm thrilled that she's agreed to step into this new role. We've also hired a new VP of Operational Excellence and Chief of Staff, Deittra Heritage, as well as a new VP of Marketing, Jamie Murphy.
Finally, to support hotels that are looking to make necessary investments in their properties, we've launched Cloud5 Flex, an OpEx financing model that makes it easier for properties to upgrade their HSIA networks and telecom systems without the traditional upfront investment, providing greater contract flexibility and financial options.
As we move into the second half of the year, our team will continue to work on the issues that are most critical to our customers – sourcing highly-sought equipment, developing cost-saving, revenue impacting solutions and continuing to provide best-in-class service. We've invested further in our managed IT services solutions and expanded into new contact center facilities to help support clients through what experts are calling "the worst recruiting climate in the industry's history." We look forward to what the rest of 2022 will bring, and we thank you for your continued support. For those of you attending HITEC in Orlando next month, stop by and see us at booth 2225 – hope to see you there!
Warm Regards,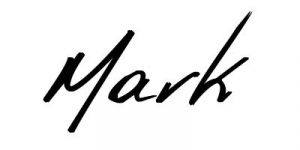 2022 Trends & Technologies for the Hospitality Industry
There is no more business as usual for the hospitality industry. The "new normal" of remote work, increased demand for connectivity, and workcations are here to stay. Hoteliers need to consider how they can remain competitive with strategic technology updates.
Let's Catch Up at HITEC 2022!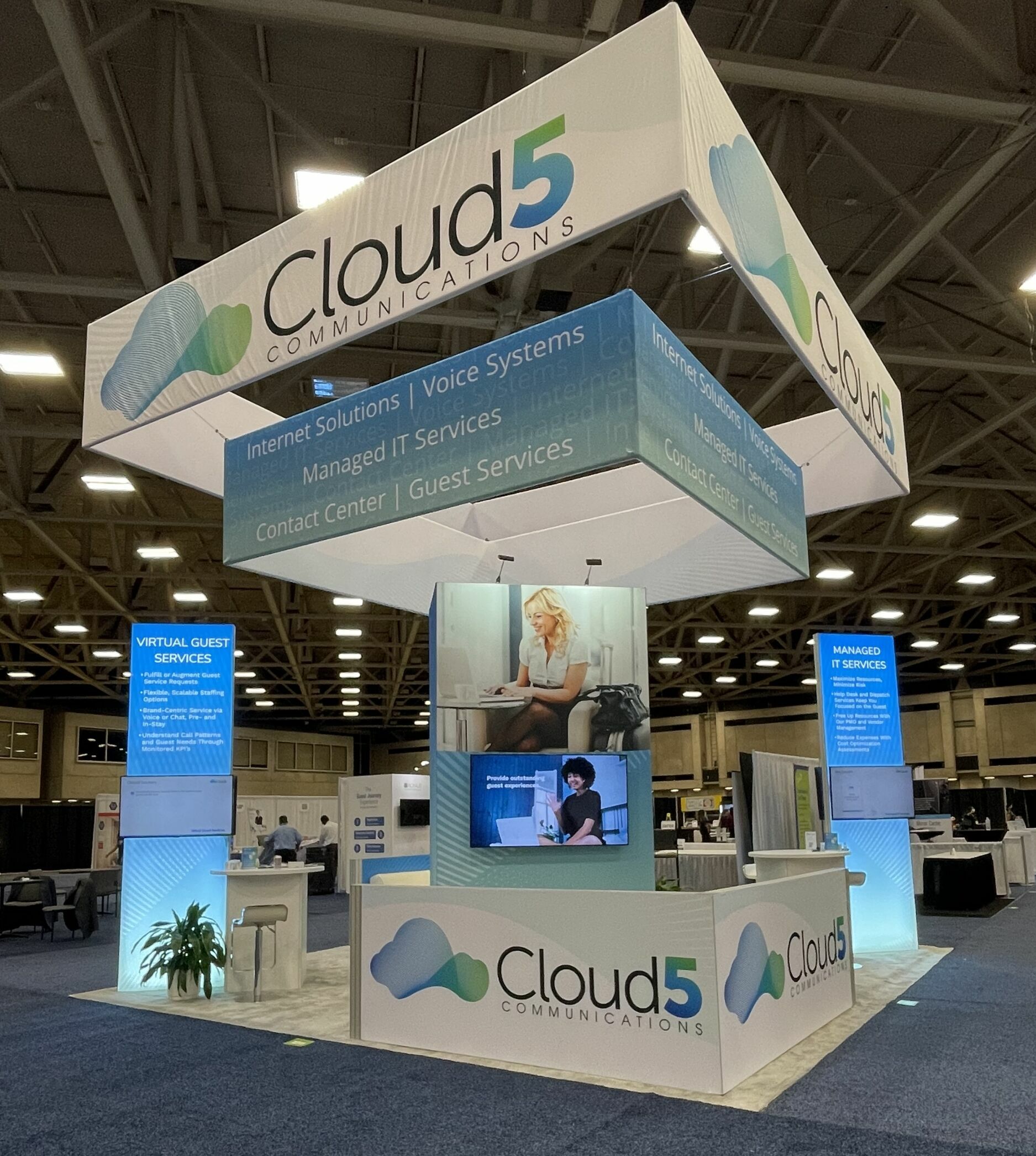 We're weeks away from HITEC 2022 and we can't wait to catch up with our clients and industry friends! This year in Orlando we are showcasing our new Virtual Guest Services platform, the expansion of our conference services and our Flip to SIP program for sunsetting POTS lines. We'll also be highlighting how we're expanding our Managed IT Services solutions to help hotels as they find ways to do more with less. Finally, we'll share how we're working with Safe House to support victims of human trafficking, a serious issue for the hospitality industry.
We'd love to see you at the show! Check out our Complimentary Exhibitor Pass if you're interested in attending the Exhibit Hall.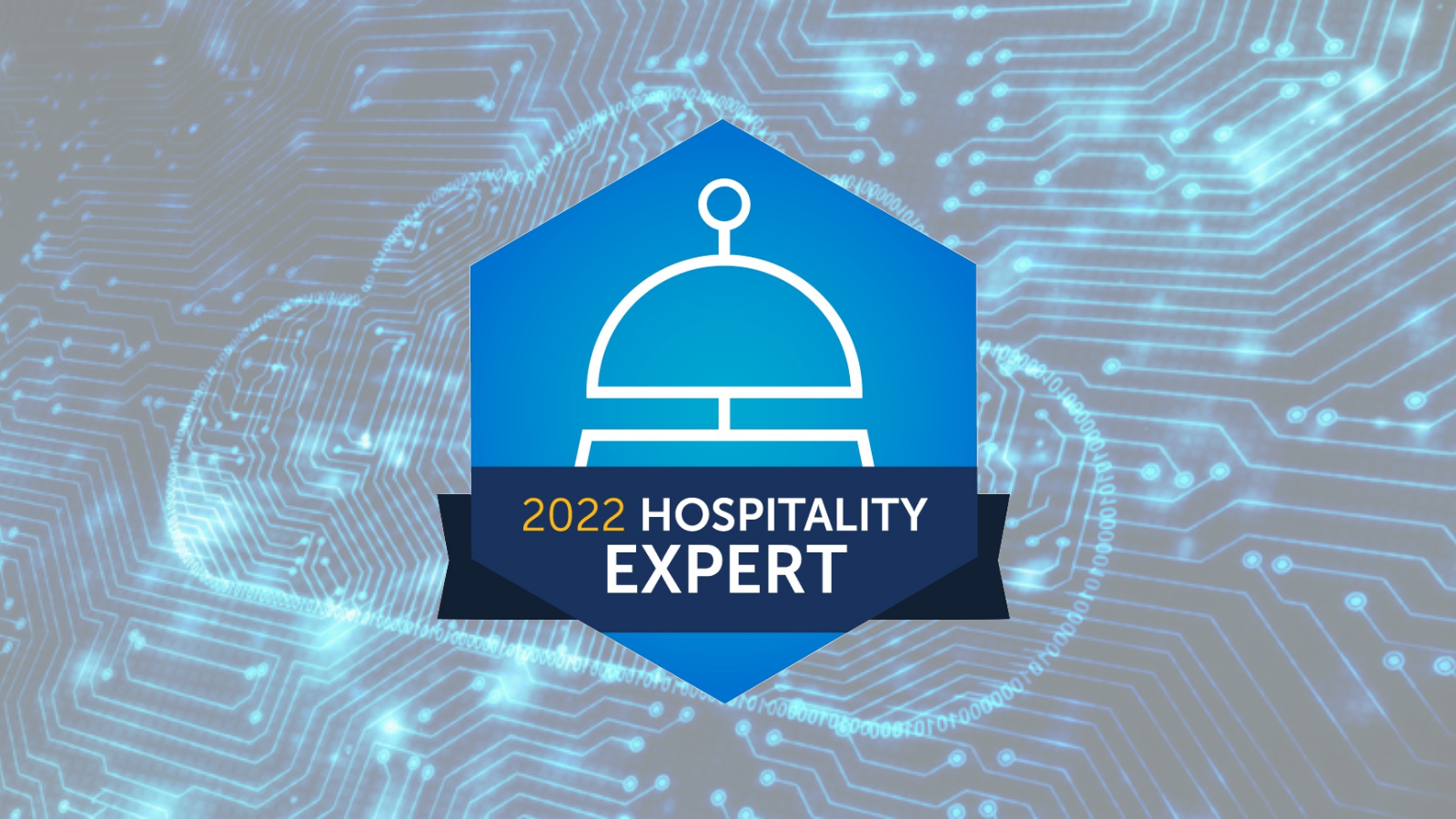 Cloud5 Receives 2022 Mitel Hospitality Expert Specialization
We are honored to share we have been awarded Mitel's Hospitality Expert Specialization! Every Mitel partner in the hospitality program can earn two separate specifications: Expert or Advanced.
Cloud5 was the only partner this year to earn the "expert" designation, which shows our continued dedication to the hospitality industry and the hard work and leadership of our team. Thank you, Mitel!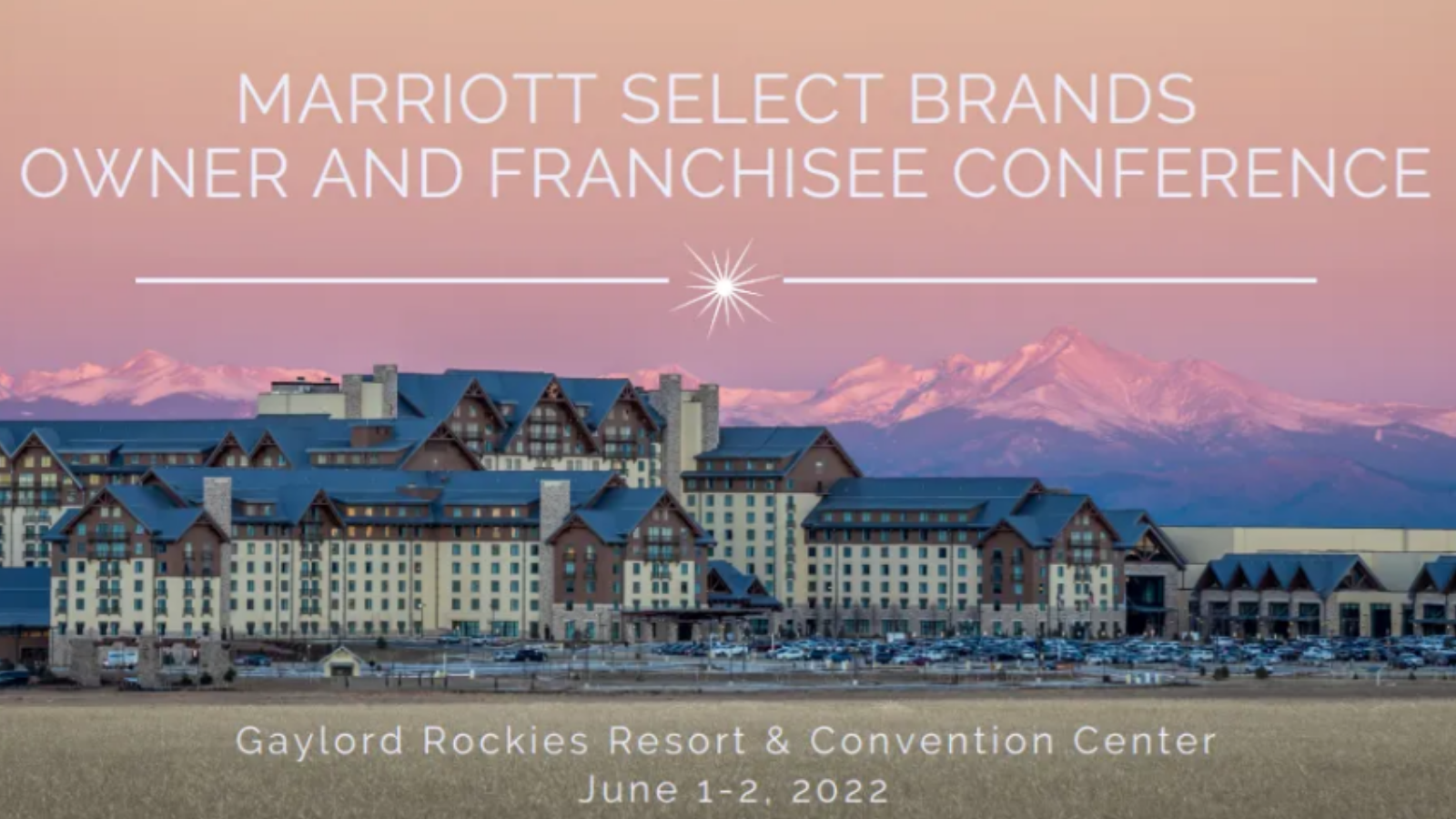 We'll See You at CONNECT 2022!
We are excited to be a sponsor at CONNECT 2022: Marriott Select Brands Owner and Franchisee Conference this year in Colorado! Will we see you there? Let's connect and find time to discuss your business needs. Send us a note and someone from our team will follow up with you!
Cloud5 Welcomes New Executive Leadership Team Members
Rupal Patel, Chief Financial Officer

Rupal Patel, a Cloud5 employee for 20 years, has deep financial expertise and has consistently made significant contributions to organizational growth and operational excellence throughout her tenure with the company. Prior to serving as Cloud5's CFO, Patel was the Senior VP of Finance and Commercial Operations for its Contact Center division. Before joining Cloud5, Patel served in leadership positions in revenue management at United Airlines World Headquarters and at IBM Credit Corporation.
Deittra Heritage, Vice President of Operational Excellence & Chief of Staff

A veteran with more than 20 years of experience, Deittra Heritage joins Cloud5 as its new VP of Operational Excellence & Chief of Staff. In this role, Heritage will work to bridge people, processes, and outcomes together, so all are aligned with the Cloud5 vision and corporate goals. Prior to joining Cloud5, Heritage was at Cardinal Health working in Global Finance Operations, Corporate Global Travel & Meetings Management, and Contract Negotiations.

Jamie Murphy, Vice President of Marketing

Jamie Murphy has more than 15 years of experience building brand communications and multi-channel marketing strategies that align with company needs and objectives. Prior to joining Cloud5, Murphy operated a marketing consultancy that served clients in the technology, finance, hospitality, and educational industries.