Sign up with Cloud5 for $500 off and a 10% discount for 5 months
Trusted by G6 Properties Across the Nation
Cloud5 Communications and G6 have partnered to bring superior contact center services to the brand's managed and franchise properties. And we've done incredible work together – delivering a 45% conversion rate and less than 5% abandonment.
Today, we're excited to announce that we're expanding our offering to provide a unique bundle of services to the G6 portfolio!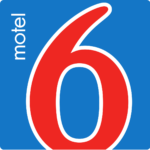 Learn more about Cloud5 & G6:
New G6 Savings Bundle
For a limited time only, we're offering a conference special called our G6 Savings Bundle. When purchased together before July 31, 2022, new customers will receive $500 off and a 10% discount on services for 5 months. Here's what's included:
Outsourced Reservations
Did you know that when reservations are booked through our Direct Connect contact center services, properties received a 20% increase in revenue vs on-property booking? Our experienced contact center agents are available 24/7 and are trained to convert your inbound calls into reservations and increase revenue.
Telecom Expense Audit
How much money are you wasting on outdated resources or forgotten lines? With Cloud5, G6 franchisees can find out quickly and effectively. Exclusively with this bundle, you'll receive a free OptimizeIT review ($1,500 Value) to evaluate efficiency & help reduce monthly telecom expenses.
Flip to SIP
The FCC's order mandating the transition of POTs lines to alternative services is dramatically driving up costs and instances of service discontinuation. Our Flip to SIP program makes the transition to more modern telephony seamless and economical, so G6 properties easily make the switch, save money and keep the phones ringing.
Receive $500 savings and 10% off services for 5 months if you sign before July 31, 2022!