Stay in the know of company updates, team wins and exciting things to come.
EMPLOYEE NEWSLETTER – ISSUE 25
A Message from the CEO, Mark Holzberg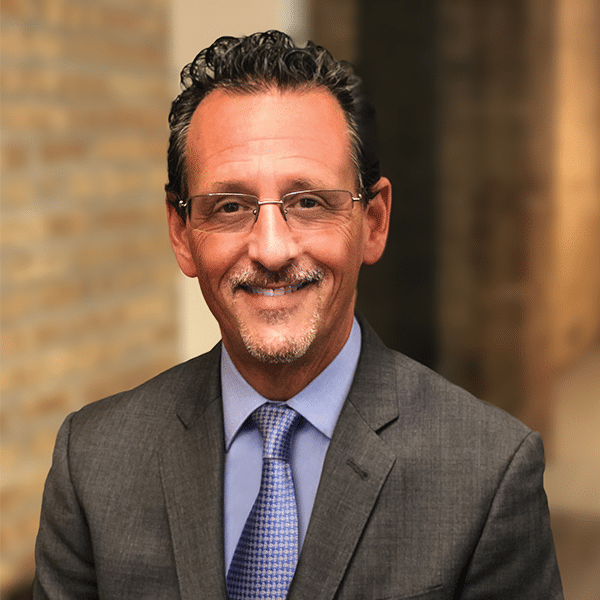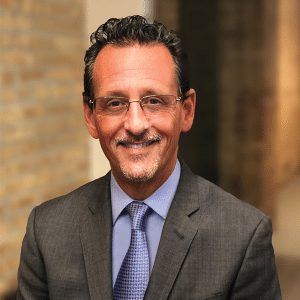 I am starting to write this from Boston, specifically my room at the Royal Sonesta Hotel in Cambridge, in advance of my meeting later this afternoon with the CIO of Sonesta Hotels at their corporate HQ. I flew in this morning from New York, where I had a meeting and cocktails yesterday with our long-time New York City customer and partner, Suzanne Smolyar, CEO of Tauto. We're in the midst of doing a HSIA install with them at the new Townplace Suites / SpringHill Suites Marriott Chelsea. Suzanne and I had a great catch-up session, it was my first time in New York since late February of 2020. I also managed to sneak in dinner with my daughter and Brandon's older sister, Allison, who lives and works in New York. Truth is, that was the highlight of my visit to NY, much as I love Suzanne too 😊.
On Wednesday, after a breakfast meeting with the head of Sonesta's Contact Center business, I headed to Springfield for that office's summer outing. It was great to see everyone after not being in Springfield since COVID hit, and I had a chance to meet a number of new people in person for the first time as well as some of the team's better halves. The boat excursion on the Connecticut River was really great – the weather cooperated (no downpours like during the Chicago River outing a few weeks ago) and it was nice to see trees rather than skyscrapers along the banks of the river. I then headed back to the Chicago office and Churchill. Hoping to get to Canada soon!
While getting out to see customers and Cloud5 team members is great and what I most love to do, I can tell you that the difference in travel and hotel stays now compared to my first post-COVID trip to Nashville a couple of months ago is palpable – at least the feel of it. In Boston, the hotel was quite quiet, and masks are again required indoors both there and in New York. In New York, I was required to show proof of vaccination before entering any restaurant, which actually made me feel safer, albeit yet another reminder of the scourge of COVID and the Delta variant.
Having said that, I'm all for doing everything we can to stop the spread of COVID and continue our path back to normalcy. We're still able to get out and enjoy the gorgeous weather in Chicago and elsewhere as we approach the beginning of Fall, some of our kiddos are headed back to some semblance of normal school, our customers are still buying, and Cloud5 is strong. For all of that, and the health of my family, friends, and all of you, I am profoundly grateful. I know that most of you had an opportunity to attend the All Hands Call on August 20th. For anyone who missed it, it was recorded, and I'd encourage you to watch the recording at your convenience. We spent some time discussing the Silo of One and how we achieve that goal. Many thanks to Terri Leone and Matt Dorgan for their feedback related to ways we can function even more effectively as one Cloud5 team. One of the Silo of One items that bubbled up from our department meetings, again and again, was having a centralized repository for documents, processes, and valuable information from every department.
I was excited to hear from Tareq that our IT team will be rolling out the Cloud5 Intranet by the end of the year. We've needed a central place to house all things Cloud5, celebrate our successes and help folks (new and veteran) stay up to date on everything we're working on. Stay tuned for updates on that as the project progresses. I also talked about how the Silo of One is very much about a frame of mind – we need to think as a team and remember we all genuinely have common goals and objectives. I love a quote from Martin Luther King that I shared with the Executive Leadership Team (ELT) in January: "We must learn to live together as brothers or perish together as fools." Indeed. Additionally, I updated the team on our COVID vaccination policy and again urged all Cloud5 team members to get vaccinated if they have not done so (the vast majority have) and are not medically unable to. With the increased number of cases due to the Delta variant, it's as important now as ever. I was very glad to see that the Pfizer COVID vaccine was granted full FDA approval and that full approval for Moderna should not be too far behind. Both vaccines and the J&J version continue to be remarkably effective in limiting new cases amongst the vaccinated but especially in preventing severe illness, hospitalizations and deaths. I noted that the situation remains fluid, thus our policies will evolve as needed and required by the proper authorities. As such, we have decided to delay the return to the office (2 days per week) for our Chicago and Springfield facilities until January 3, 2022.
Particularly in uncertain times, I appreciate the respect and kindness that we all show to one another. When it comes to COVID-19 we may not agree on everything, but I think we all agree that we wish everyone good health and happiness. Until next time, that's my wish for you and your family. Here's to good days ahead.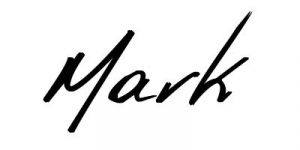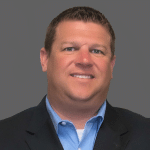 Q2 continued to be a busy time for our Operations teams. Our HSIA sales engineering team continued to receive requests for more full-service properties that require more complex solutions. This is consistent with our direction to move up-market in the solutions we offer as a company. The team has done a great job producing quotes in a timely fashion and we appreciate all the challenging work they are putting in daily.
Our Voice team was equally busy in the 2nd quarter. Sales Engineering (aka John Barfield) has been producing a large number of quotes internally, while also supporting our new partner agreement with FourteenIP. As for our project management/install teams, our Mitel team crushed our install budget by $230k for the quarter! The HSIA team also had a solid Q2 as we finished above budget for the first six months of the year. Combined, our PM/SDE teams received seven perfect surveys back from clients in the quarter. Fantastic job to all!

Our support teams continue to produce world-class results as the volume has returned to 2019 levels. A big win for this team, as well as the company, is the fact that we reclaimed the number one spot on the Marriott Scorecard for all vendors in their latest update! This goes a long way when we are out selling and trying to differentiate ourselves from other providers.
Our Voice support teams continue to produce impressive results that have led to us having more conversations with key partners such as ESA and G6 about taking over more properties as well as providing new services. Your continued professionalism and expertise are what give our clients the confidence to trust us more!
Excellent job to all of Operations and I am looking forward to a great Q3.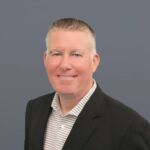 With increased travel and leisure activities throughout North America as vaccination rates have grown, many of our clients have looked to Cloud5 to increase our support to their members and guests. This included American Express, who in April approved the addition of 150 agents to our existing Saint John location, which more than doubles our support to that client by Q1 2022. With the East Coast team performing so well, Cloud5 was able to successfully negotiate for a further 100 agent expansion that will coincide with the opening of our 6th contact center location in Toronto, Ontario, Canada at 191 The West Mall, Suite 300. This site will begin ramping with management staff next month and begin training a total of 100 agents by Q2 2022.
This location will add between 95 and 130 additional workstations into production that will be leveraged to assist American Express and potentially additional hospitality and non-hospitality clients. The site is located just 10km (6 miles) from the Toronto International Airport and 20km (12 miles) from Downtown Toronto. This will make the site a convenient place to highlight our brand and our approach to potential new contact center clients.
The opening of the new Toronto location has us currently searching for Operations Management, Trainers, Team Leads and agents. Maria Mino was recently added to Kathy Lloyd's People and Culture team as the HR resource for the site. Please feel free to share the great news as we are currently looking for lots of great people to add to the Cloud5 team in Toronto.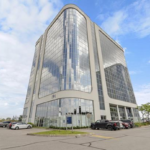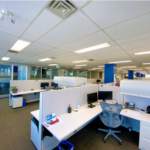 Atlantic Canada Bubble Popped
At the end of July, the Province of New Brunswick (where we operate our 5 current Contact Center locations) achieved its 75% vaccination target and reopened its border. This provided me the first opportunity to get back to visit each of the centers and spend time with the management teams and on the production floors since I rejoined the company last fall.
Thank you to everyone who let me sit next to them while they answered calls and answered all my questions. Thank you too to all the managers and directors who spent time with me during my visit to outline your initiatives to continue to grow and support the teams, while focusing on performance and quality for our clients.
The week I spent visiting 4 of our 5 sites (sorry Moncton, I will see you next trip) left me with 3 impressions: What a strong and committed team we have, how challenging the work is that you do every day and how committed to success you all are. and despite the Saint John fog, what an incredible place the East Coast is in the summer.
With the Canadian border now open to all vaccinated visitors, I have no doubt there will be many more visitors soon.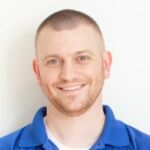 The installation teams continue to be very busy! Q2 was one of our best quarters in the last 2 years with 84 total projects completed! This does not include a few mass deployments that are completed or preparation for additional mass deployments coming in Q3 and Q4. Many thanks to the multiple teams that make up the 'Install Team' include Sales, Telco Operations, Logistics, SDE, and PM teams.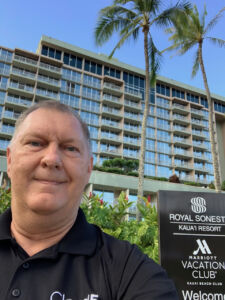 We also have an exciting internal project underway! Taking to heart the "Silo of One" motto that we have been focused on, we are reworking our Smartsheet tools and processes entirely. A ground-up rework will ensure that information, status updates issues or urgent requests are visible, dealt with efficiently, and addressed as a single unit. It will also provide unparalleled visibility for our clients into the current status, projected completion, and all other details around their project. We have completed most of the build-out and plan to begin user training and implementation starting this month!
Right: Larry Flynn, Senior Field Engineer in Kauai at Royal Sonesta Kauai Resort
Cloud5 Implements Oracle NetSuite Financials
Steve Richardson, Chief Financial Officer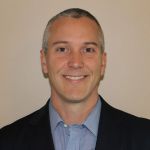 Cloud5 went live with NetSuite financials on January 1st after a 6-month implementation involving a cross-functional team from Finance, IT, Operations, and Sales. NetSuite was selected to replace QuickBooks as our ERP after an extensive search that began in 2019. A core team, led by Cloud5 Controller, Coreen Foote, implemented modules to manage sales orders, billing, accounts receivable, inventory, purchasing, accounts payable, fixed assets, tax, general ledger, and consolidations. 
A subset of the project included data cleansing/standardization of customer and inventory attributes to facilitate integration with internal systems and improve reporting. Several billing and accounting-related processes have been automated, saving the team time. In July, we installed the JP Morgan plugin which allows us to submit banking transactions directly from NetSuite. The plugin eliminates the entire manual process of logging into the bank website to key payment transactions. As we look forward, the Helios retirement roadmap calls for additional functionality to move into NetSuite. 
New Verticals & the Return of Events
Beth McClure, Vice President of Marketing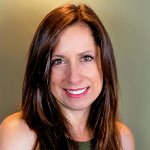 The Marketing Team is preparing for our biggest event of the year, HITEC, at the end of September. HITEC is the world's largest and oldest running hospitality technology event produced by HFTP (Hospitality Financial and Technology Professionals). The 4-day conference is a wonderful opportunity for Cloud5 to connect with current clients, discuss products and services with potential clients and highlight our exceptional team to the industry. 
We are also focused on helping to build out the go-to-market plan for MDU Student Housing with Richard Mechelke and several other departments. With this plan comes many new updates to our website, content, and overall marketing program.  
As we continue to grow our demand generation, we have launched several outbound marketing programs that focus on our industry verticals and services like Hospitality Technology and MDU. We are also taking a brand approach with nurture programs focused on Hyatt and Marriott properties. Our team has also been featured in several articles in Q2 and we've touted our successes via press releases – check those out further down in this issue! 
Creating Efficiencies for our Customers
David Heckaman, Vice President of Product Development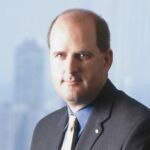 As Summer burns the days quicker than most of us would like, around the corner in the Fall is conference season. We have been focusing our efforts on refining our updated Conference Network Configuration Tool (aka Conference Tool). Our new Product Manager, Richard Mechelke, has been helping the development team ready the product for the much-anticipated release. We have demonstrated the tool to a few of the large Marriott Convention, Resort, and Event (CRE) hotels, and the Directors of Hotel Technology at each property were impressed by the unique capabilities of the tool. We will be launching the tool complete with the industry-leading mobile user interface at HITEC at the end of September in Dallas. All eyes are on the pending conference season.  
On July 1st guests of the Cloud5 Clique webinar series, Jeff Bzdawka, formerly SVP of Technology at Hyatt Hotels, and Page Petry, Cloud5 Board Member, both weighed in on what the Future of Meetings might look like with hybrid events becoming the trend. We also wrapped our 5th episode, Improving Operational Efficiency with Fewer Resources with Byron Webster, Executive Director of Sales & Marketing, SABA Hospitality, and Josh Dow, Vice President, Hotel Technology Strategy & Services, Wyndham Hotels & Resorts. 
One thing that will hopefully not be hybrid this Fall is school. Universities are expecting students to be back in full attendance, and we have been expanding our MDU product offering to serve off-campus student housing apartments. There are many similarities in the market's needs to what we already excel in with hospitality. We are partnering with ElevenOS to provide the unique MDU onboarding requirements. Additionally, we are working with PureHD to initially resell their industry-leading solution to MDU and hospitality markets.  
Keeping on Track and Welcoming New Team Members
Beth Milano, Vice President of Sales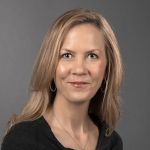 Hats off to the sales team and all the teams who support us – our 1st half of the year has started off super strong and we are capitalizing on that momentum to carry us into the 2nd half of 2021. The team achieved a solid 114% to plan for Q2, which resulted in exceeding the sales target by 28% for the 1st half of 2021. We face lofty goals to finish out 2021 and will be required to dig deep to uncover those opportunities, but I know we have just the crew to rise to the challenge.  
To help us achieve our 2nd half goals, we welcomed a new face to the team, Sean Remedios, a 14-year hospitality veteran. Sean will be focusing his efforts on expanding our footprint in the Boutique, Independent, and Luxury Brands. He has an amazing amount of energy and a super positive outlook, so I am very stoked to have him as part of the team. As he's learning all the new faces and navigating all things Cloud5, don't hesitate to reach out and say "hi"! 
 I've said it before and will continue to say there are not enough "thanks" to all the internal teams who help make our work closing opportunities so much more enjoyable and worth the effort! It is a total team effort that is making 2021 a truly transformational year. 
Updates & New Programs
Tareq Ayub, Chief Technology Officer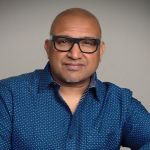 On the technology front, modernization and optimization are well underway and on-target for delivering the anticipated outcomes for FY21. We have been advancing our strategy for improving operational visibility of property internet and voice services using our SolarWinds. This will be followed by a refresh of the customer dashboard allowing our customers better insights and an opportunity to improve self-service.  
An effort to transform Cloud5's Helios has been launched, which will include moving toward a more modern platform that supports our products, and business operations. Coupled with our Helios modernization strategy is our cloud-first strategy that continues to be at the forefront of everything we do in technology. We have already exited our Wells Street data center and are now looking at our other data centers for opportunities to move to the cloud.  
On the Contact Center side, voice analytics is getting a lot of attention from G6, who are using our VS platform to discover guest patterns and use that data to drive better engagement.  
A modern workplace is critical for the experience of our employees. As Mark and I discussed during the All-Hands call, we have launched a Cloud5 "intranet" initiative that is intended to build out a knowledge portal where everyone can have rapid access to information to support their needs.   
People and Culture Update
CUSTOMER FOCUS | INTEGRITY | TEAMWORK | ACCOUNTABILITY | SPEAK THE TRUTH
High Five Awards & Recent Office Events
By Vice Presidents of Culture Doug Green and Kathy Lloyd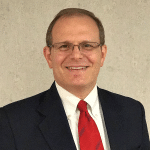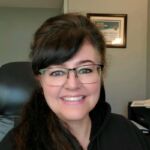 Congratulations to the Q2 2021 Cloud5 High5 Award Winners! It was a very tough decision, as there were so many dedicated and hardworking nominees. Thank you all for your dedication. We are also sharing recent Cloud5 birthdays, anniversaries, and additions to the team.

Alex Garcia
Alex Garcia works long hours most days because of the nature of CPBX installations. He will hold an installation in his care until the project is completed and that may be for a week or two after installation to confirm extra parts are sent back or staff is trained. 
Caleb Maher
Caleb Maher is absolutely wonderful in crisis. We had an agent who was having a very difficult time. He went into the coaching room, reached out to the agent that does not even work at our site, and was able to help her be able to complete her shift. She said he helped her not feel so alone, and she appreciated him reaching out to her.  
Christina Atwin
Christina is always there to help and willing to go the extra mile for support. She is a HUGE team player and is always on the ball if we need to communicate with G6. 
Devin Doiron
Devin goes above and beyond to help every day. He is one of the friendliest and most approachable Team Leads. He is great at building the confidence and morale that is very much needed in this line of work. 
Gerri Hayles
Gerri always reaches out the day before training to simply introduce herself and welcome new employees aboard. Gerri is present and accountable all throughout the training process and has captured our 'training family's' love with her honesty and integrity. Gerri is the true definition of a Team Lead! 
Karol Hodson
Our 5 fundamentals are just the beginning of how Karol helps our team, our company, and, most importantly, our customers. Also, projects receive perfect post-survey responses from her project management and building relationships with our customers. 
Mindy Beaumont
Mindy can learn any new task quickly. She is the keeper of the collectability of our installation projects. These invoices are the hardest to collect and she will dig until she gets to the "person paying" every time. Mindy has always chipped in on collection projects and she knows how important the "team concept" is and how her actions relate to other departments. 
Olivia Stewart
Olivia is an extremely dedicated and incredible team leader. She leads by example and has constantly gone beyond making our jobs easier/more efficient on Group Desk. Her positive nature spills over to us. She will also correct us when we make a mistake, but always with a positive attitude. 
Randy Glazier
Randy always produces a resolution to questions promptly and makes the team feel confident in helping to resolve issues. He always guides us in a friendly and professional manner.  
Also Nominated:

Aaron Hetherington
Anna Lee
Brendan Lemire
Carlos Avalos
Daniel Vivas-Garcia
Darren McDevitt
David Wood
Dewitt Belote
Eric Claybourne
Hanna Rabanes
Janice Munn
Jill Taylor
Kate Veno
Kerry Arbeau
Lidia Petrovics
Lionel Riley
Patrick Tuite
Paula Thibodeau
Theresa Parsons
Wendy Tremblay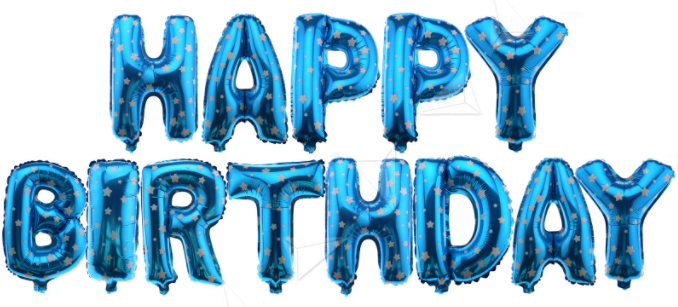 Arbeau, Kerry, August 14
Bamford, Shelley, August 7
Bedell, Natalie, August 29
Benvenuti, Chuck, August 31
Boudreau, Kristen, August 1
Bradley, Haley, August 10
Brady, Kirsten, August 28
Brown, Susan, August 9
Clegg, Corey, August 11
Collins, Lorrie, August 20
Cullen, Tim, August 26
Davidson, Tameka, August 11
Devison, Jessica, August 11
Doucette, Tressa, August 23
Douthwright, Daniel, August 15
Dube, Judith, August 14
Frantz, Amanda, August 26
Glazier, Randy, August 23
Gray, Nicole, August 14
Hetherington, Aaron, August 4
Howland, Aaron, August 13
Jinson, Alaina, August 16
Justason, Nicholas, August 2
Kendall, Ruby, August 4
Kimble, Mallory L, August 16
Knittel, Declan, August 28
Kobos, Alina, August 13
Lafford, Saquoia, August 9
Landry, Stephanie, August 10
Leblanc, Jaylyn, August 18
LeBlanc, Jean-Marc, August 2
LeBlanc, Patrick, August 21
Little, Richard, August 7
Lordon, Lulya, August 17
MacDonald, Jennifer, August 3
MacIlroy, Alton, August 31
Maillet, Diane, August 1
Manio, Judith, August 13
Martin, Cassandra, August 4
McCullum, Meghan, August 15
Mcinnis, Lesa, August 21
McKinney, Blake, August 13
Melanson, Matthew, August 14
Meunier, Aaron, August 12
Mohan, Terri, August 9
Moore, Deanna, August 23
Moore, Marysa, August 25
Morris, Ashley M, August 16
Munro, Kerry, August 16
Nkenganyi, Efengo Julius, August 14
Nordstrum, Spencer, August 4
O'Brien, Amy, August 3
Parsons, Nick, August 6

Aguillon, Donna – 18 years
Aldridge, Glenn – 2 years
Atkins, Meylik – 1 year
Baker, Ann – 3 years
Bridges, Benjamin Ray – 2 years
Cathey, Amanda – 1 year
Chambers, Shawnna – 20 years
Coleman, Kyle – 7 years
Doucette, Tressa – 2 years
Ekstrom, Sammy-jo – 5 years
Emmons, Shinka – 2 years
Flemming, Janet – 13 years
Garcia, Alex J – 6 years
Graffagnino, Vincent – 2 years
Inness, Christy D – 2 years
Jinson, Alaina Lyn – 2 years
Lemire, Brendan – 3 years
Macdonald, Graham E – 5 years
Mercer, Laura Dawn – 3 years
Merchine, Ilia – 4 years
Mullin, Heather – 2 years
Munn, Janice – 20 years
Parson, Bill – 18 years
Quintana, Jennifer – 2 years
Quirk, Jim – 1 year
Ross, Patricia – 21 years
Shabatura, Kelly – 13 years
Shaw, Paul – 4 years

Employee, Title, Start Date
Ed Mew, Information Technology, 6/1/2021
Margaret McDevitt, Human Resources Generalist, 6/6/2021
Terri Leone, Contract Analyst, 6/14/2021
Brittany Edison, Trainer, 6/14/2021
Richard Mechelke, Product Manager, 6/21/2021
Sean Remedios, Business Development Director, 6/21/2021
Dustin Robins, HSIA Escalation Engineer, 6/23/2021
Caden Clark, Remote Intern, 7/12/2021
Jill Sullivan, Billing Manager, 8/2/2021
Will Dale, Tier 2 Technical Support Engineer, 8/2/2021
Maria Mino, Human Resources Generalist, 8/2/2021
#Cloud5Clique Episode 5: Improving Operational Efficiency with Fewer Resources
Hoteliers are responsible for a lot of moving parts, most of which impact the efficiency of the property. In this episode of The Cloud5 Clique Webinar series, we will discuss how hoteliers can utilize virtual guest services to not only improve efficiency but do so with fewer resources.
Panelists:
Hosted by Alex Ajdelsztajn, Vice President of Professional Services, Cloud5 Communications

Byron Webster, Executive Director of Sales & Marketing, SABA Hospitality

Josh Dow, Vice President, Hotel Technology Strategy & Services, Wyndham Hotels & Resorts
Did You Find this Information Useful? Enter to WIN!
If you're reading this, send an email to marketing@cloud5.com with the subject line I READ IT and you'll be entered to win a special prize! Do you have something to contribute to the newsletter? Send it to marketing@cloud5.com, we'd love to hear from you!