As the impact on hospitality continues from COVID-19, hotel occupancy and new emerging guest behavior are reflected in property-based Internet data. Our proprietary network intelligence platform, HDX, provides a single pane of glass to view a hotel portfolio's network health across applications, including Internet, Voice, Guest Service, IoT, and more. When STR released their occupancy data we could not help but notice the correlation between STR and HDX data from the properties we support.
Occupancy vs. User Counts
Internet usage data from the Cloud5 HDX network intelligence platform shows a small, but steady increase in WiFi users as occupancy rises slowly over the last 10 weeks, as expected. As the charts illustrate below, HDX data on weekly WiFi user count at properties mirror the occupancy recovery curve by STR starting in the first week of April.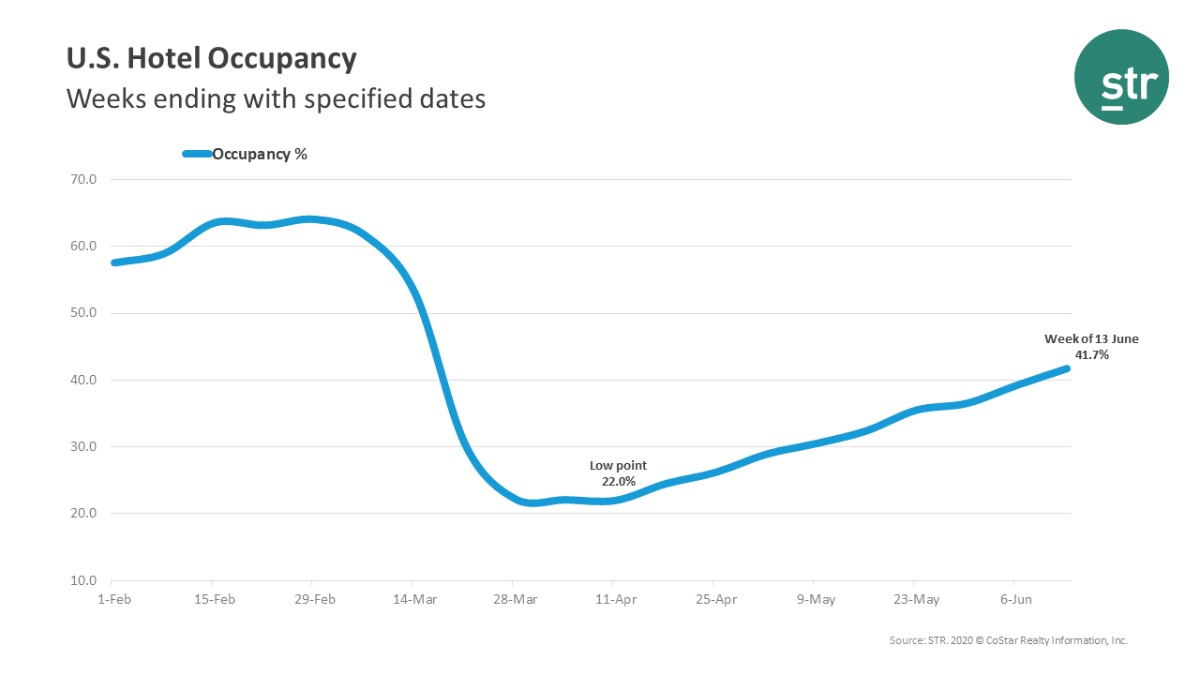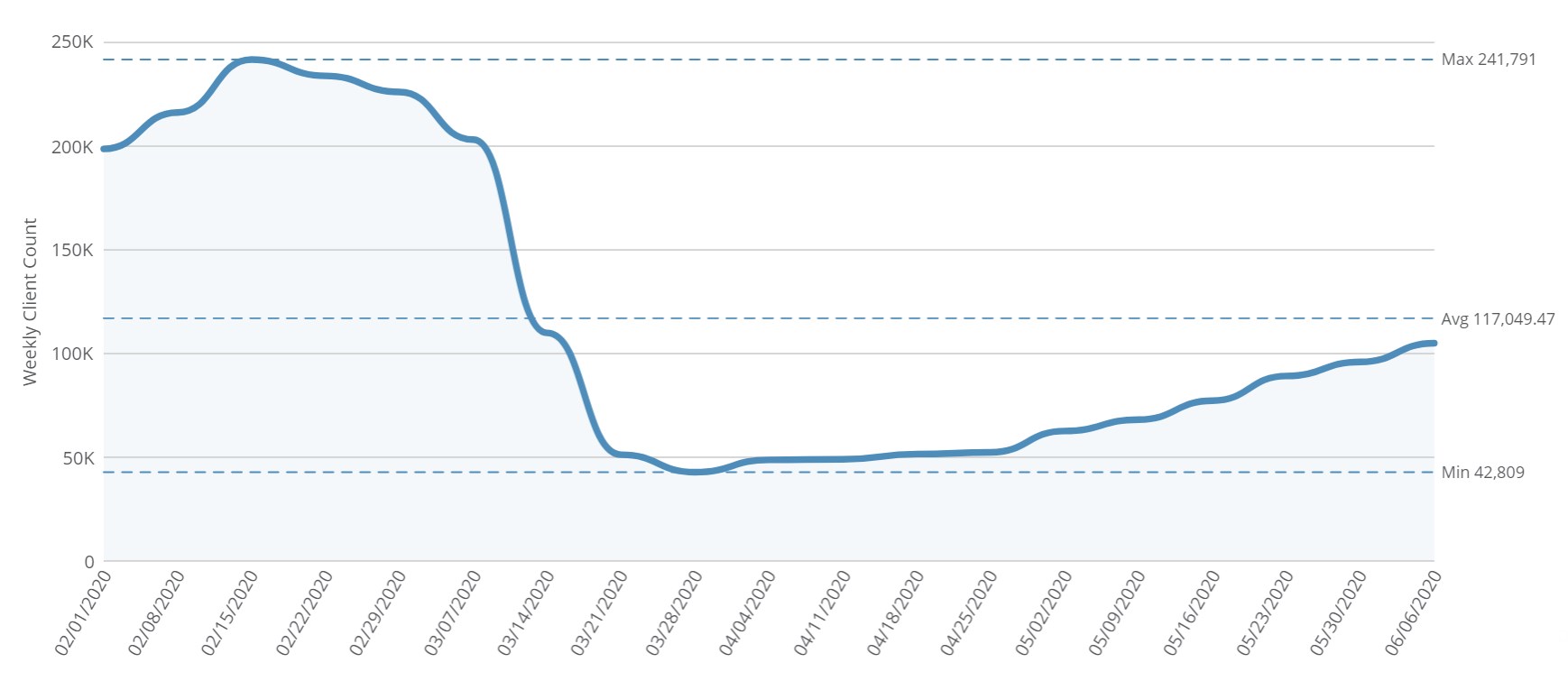 Network Activity: Quarantined with Your Computer
Cloud5 Communications Data Scientist, Demirhan Tunc, states, "In the first chart below, the decline in client counts and inbound traffic at the properties is apparent. This reduction may lead hoteliers to take adverse actions relative to the bandwidth needs of property by intuitively reducing capacity." This is where the power of network analytics and big data comes in! The data in Chart 2 clearly shows that the network users are actually ingesting more data compared to pre-COVID-19, so bandwidth reductions do not align with user requirements. Demirhan continues, "You can see an immediate jump in network activity per guest starting in April when the per-device usage increased to 0.33 megabits per second per device, which is an increase of 43% in the month of February."
Basically, we can attribute this to guests spending more time in their rooms as they have few options for outside activities and maybe quarantined for health or work-related issues. So, individuals are online more often and for longer periods during the day for email, Zoom calls, Google searches, and entertainment.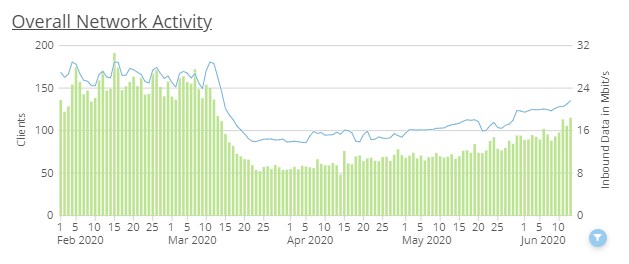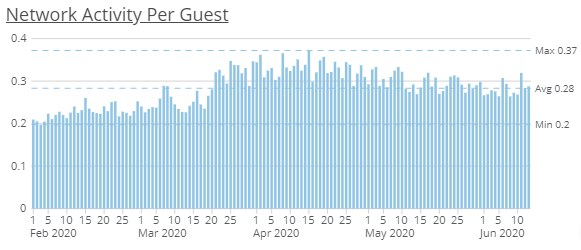 While the data we are seeing is interesting and correlates with that of STR data, we are also interested in learning the behavior of guests and their experience amongst the COVID-19 environment through data intelligence.
Bandwidth: The Netflix Effect
Bandwidth per user has also increased because of the guest experience changing amid COVID-19. We attribute this to guests spending more time in video applications utilizing streaming services and high bandwidth activity such as video calls. This increase is most significant in Select Service properties.
As COVID-19 continues to interrupt the hospitality industry, Cloud5 will continue to dive deeper into our HDX data to learn more about our properties' networks, but also about the guest experience during the pandemic.
Learn more about Cloud5's network intelligence platform, HDX.