As we promised in our communication last quarter, we're reaching out with updates on the ongoing supply chain issues and equipment shortages that have been impacting our industry.
You have probably heard by now how interruptions in the manufacturing and shipment of microchips from China, along with the war in Ukraine, have led to a worldwide chip shortage that's disrupting production in multiple sectors of the American economy – including hospitality. This has left our industry struggling against equipment shortages and longer than normal lead times for the installation and upgrade of HSIA networks and other systems.
At June's HITEC 2022 in Orlando, we met face-to-face with several manufacturers to better understand their expectations for the trajectory of this challenging situation. From them and others, we're learning that, as new chips become available, priority is being given to the government (Defense Department and related) and industries that contribute most to U.S. GDP. This means that defense manufacturing is first in line, followed by automakers and their suppliers, and so on. For reference, computer and electronic products rank second under manufacturing GDP producers, and as such, should see relief faster than other sectors.
We're also hearing that experts and manufacturers are hopeful that our industry will begin to see some normalization by the end of the 1st or 2nd quarter of 2023. They're anticipating that by then chip manufacturing and supply chain issues will have stabilized, and we'll be in a less fluid environment.
I recognize that these updates are likely frustrating to hear – they're frustrating to deliver as well. While immediate relief is not yet in sight, dealing with supply chain issues continues to be top-of-mind for the entire Cloud5 leadership team, and we expect to be able to share more with you soon as manufacturers receive materials and update lead times accordingly. As new updates arise, we'll communicate as transparently as we can.
For customers awaiting HSIA installs or upgrades, or the delivery of other telecom equipment that has been impacted by supply chain issues, I know our experienced project management team continues to coordinate with and update their contacts on a weekly basis. They are also working very hard to balance supply and demand and juggle projects to best meet your needs in a very difficult and unpredictable environment. As I have mentioned before, for those that are considering future upgrades or new installs we should be planning with you more proactively and earlier than normal – looking ahead at least 6-9 months so we can better anticipate your properties' needs against equipment availability.
If you need more information or help understanding how these industry-wide equipment shortages might impact your current or planned projects, please reach out and I'll set up a leadership call between Cloud5 and your team to talk through it directly.
Thank you.
Best regards,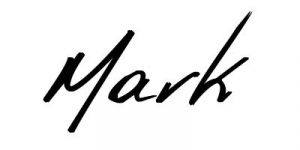 Mark Holzberg
President & CEO, Cloud5 Communications