Dear Valued Customers and Partners,
During this unprecedented time for the hospitality industry, indeed for the world, we hope you, your family and your staff remain healthy. In order to manage the impact of the COVID-19 crisis as much as possible, we are adapting with our hotel and industry partners during this difficult time.
Committed to supporting you and your business, we want to share our latest update on how we are evolving in this changing environment:
For our TECH Business Unit (HSIA/Network Managed Services/Telecom-Voice), we are:

Continuing to provide 24×7 help desk / NOC support for guests and staff and have implemented crisis work from home procedures for most of our support technicians.
Asking for your understanding as we respond to calls as quickly as possible. As you know in this time of disruption, the nature of calls has changed, and as we address staffing levels it may take some additional time to get to your calls. During this period, we'll be working to maintain the average answer time of not more than 60 seconds.
Continuing to provide on-site maintenance as needed as well as executing on installations where able, as voice and data communications is generally determined as an essential service. We are following CDC guidelines and state and local regulations of course on a case by case basis. In some situations, properties are asking us to utilize lower occupancy to do their network upgrades/implementations, and we are accommodating as possible based on local conditions and regulations.

For our Contact Center Business Unit (voice reservations, customer support and digital), we are:

Implementing our crisis work from home and site procedures with over 70% of agents working remotely. We continue to operate and support our customers 24×7 at full capacity.
Available to support the temporary transition of in-house call operations to our shared services call center if you are making the tough decision to reduce staffing. We are working with brands/properties who are not able to implement work-at-home policies quickly or need to control variable costs. This call center support can be made available for a range of services/communications facilitation, in addition to our main reservations and loyalty concentrations.
For tips on call center operations during COVID-19, visit our blog or contact us at info@cloud5.com.
The weeks ahead will be difficult ones for us all. Cloud5 will continue to adapt as required the best we possibly can, committed to supporting the industry and maintaining a safe environment for our customers, partners, staff and their families. We are here for you now and look forward to the day that we can all return to normalcy when the recovery begins, and it will.
We'll continue to stay in touch with regular updates as needed. In the meantime, our account management and support teams are available as always.
Watch our COVID-19 Resource page for updates and hotel recommendations.
We are here to help.
Regards,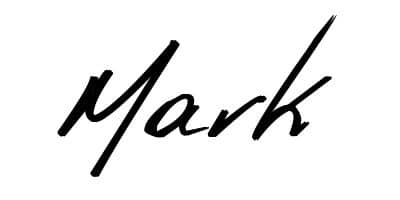 Mark Holzberg
President and Chief Executive Officer
Cloud5 Communications