Posted on: December 3, 2020
An Update from President and CEO, Mark Holzberg
As we move into the end of year stretch, an end that cannot come fast enough, we are entering what will undoubtedly be a tough Fall and Winter. Not surprisingly, with the onset of colder weather, we are seeing a significant uptick in COVID cases and hospitalizations. Here in Chicago, we went back to Phase 4 COVID restrictions on Friday night, and many parts of the country and the world are experiencing the same. No doubt, this ongoing COVID wave will continue to impact the hospitality industry and the way we live …
… But I want to share some thoughts with you that I talked about with the Cloud5 team on our most recent All Hands Call:
As I think about the time we are living through, I think back on other periods of adversity. I am a bit of a history buff and one of my great heroes is Winston Churchill. In fact, my Cavalier King Charles Spaniel puppy, who happens to be the cutest dog in the world, is named Winston Churchill. Well, Winston Churchill the puppy aside, in 1942, after the allies won the Africa campaign, but with over two years of brutal fighting left in WWII, Churchill said this: "Now, this is not the end. It is not even the beginning of the end. But it is, perhaps, the end of the beginning". Writing this in late 2020 and thinking about some tough days yet in front of us, I do believe that we are indeed approaching the "beginning of the end" of this awful period of time that we are living through.
In 1942, Churchill could not have known with any certainty that allied troops would successfully land in Normandy on D-Day in 1944 and not be thrown back into the sea. In fact, Supreme Allied Commander General Dwight Eisenhower prepared two speeches to give on June 6, 1944 – the one he gave announcing the success of the invasion and the one he did not have to give taking responsibility for its failure. Our situation today is different: We do know that a vaccine is close. We know with a good degree of certainty that by sometime next year we will have COVID at bay and that we will start getting back to a normal way of living and working. We know that over a period, people will travel, hotels will fill up and new opportunities will emerge. At Cloud5 we are working to create some of those opportunities with our industry partners. This will happen and all our hard work, determination and sacrifice will pay off. We know that.
I would also like to publicly thank in this update the incredible Cloud5 team for their adaptability, strong work ethic, and leadership. During the last number of months, we have seen goals met, initiatives launched, and new faces added to the Cloud5 family. In the newsletter, you will read about exciting new additions to our leadership team as well as about product partnerships and innovation. If attending Cyber HITEC this week, please stop by our virtual booth. We are highlighting our "better together" initiative that leverages synergies between our TECH and Contact Center business units to provide solutions that are increasingly important as the new normal for our industry takes shape.
Finally, thank you to our industry customers and partners. I would like to especially express my appreciation to Marriott for having the confidence in Cloud5 in awarding us the support of 41 Marriott-managed hotels with over 13,000 rooms for HSIA.
Stay safe, be well, and Godspeed.
Regards,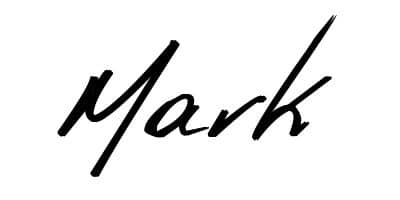 Mark Holzberg
President and Chief Executive Officer