I am writing this letter as we end an extremely difficult couple of weeks for our country, during a period most of us thought could not get much tougher. As we all hope and plan for a return to "normalcy," it's important to recognize that "normal" was an environment that did not work well for many Americans. That's shown itself to be true with the brutal death of George Floyd in Minneapolis. The hijacking of peacefully intended protests around the country by fringe elements and downright looters and instigators, including in our HQ city of Chicago, is an injustice to the memory of Mr. Floyd and the rightful indignation that so many of us feel as a result of his death and that of others from discrimination violence. Cloud5, through a focus on diversity and understanding, will strive to help create a new and better "normal" and will include work with our partners and customers to advance that.
On this day in early June, I am also writing to you with hope for the future. With COVID-19 redefining our world, there is no doubt that these past three months have presented challenges for our industry and for Cloud5. As I wrote in the last edition of the newsletter, we've taken actions that make us more agile and resilient during these times. I'm happy to report that our plans are working well and that we've also been able to maintain the vast majority of our valued team members. Our TECH business unit has adapted and, for example, while practicing social distancing and other protocols, Cloud5 field technicians are deployed throughout the country performing maintenance and, yes, installing new HSIA and telecom systems. Our Contact Center business unit is working hard to manage dynamic reservations and guest relations call volumes, and we are adding agents as client call volumes begin to increase from their lows of April and early May. We will now also be taking calls on behalf of a state government to support the unfortunate increase in call volume for unemployment insurance and are glad that we can help those in need.
We are heartened to see that hotel fundamentals increased for the seventh week in a row as we come out of the depths of the pandemic. Six of the top twenty-five markets in the US had occupancy rates above 40%, with New York City, recently the nation's worst COVID-19 hot spot, seeing occupancy last week rise to 47.6% compared to below 20% in late March. Not all markets are rebounding as quickly, with our hometown of Chicago –now at 29.1% occupancy being hit especially hard by canceled summer meeting and convention business. To be cheering occupancies in the 40% range would have obviously been unimaginable pre-COVID-19. So, things are getting better and we are coming out of the depths of the worst. Hotels that were closed are re-opening and hard-hit states and cities are beginning to ease restrictions. We expect the hotel recovery will start with local/drive travel for leisure followed by business travel, and then with smaller regional meetings. But the recovery will be an extended one with travel and hotel metrics not returning to pre-COVID-19 levels until late 2021 or beyond. Cloud5 has and will continue to explore and execute on initiatives to help our hotel customers operate more efficiently, with less staff, both at and above property, and use technology to provide economies as well as better guest experiences.
 
Over the past several weeks of this new normal, I have observed how the Cloud5 teams have come together more than ever, shared stories, adapted their work styles, and deepened relationships. And we are doing the same with our clients and partners. The weeks and months ahead will have some difficult days to be sure, but we are all in this together, and together we will persevere and ultimately thrive. Stay healthy. Stay safe. Godspeed.
Regards,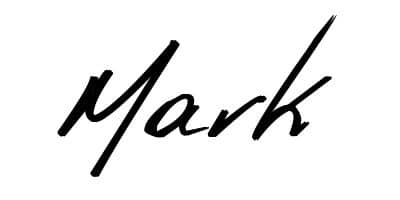 Mark Holzberg
President and Chief Executive Officer