Discover What you Need for a Successful Hybrid Event
By clicking the button, you agree to our Privacy Policy.
Hybrid Events eBook

How to Profit from Hybrid Events
Hybrid event programs help hotels create new paths to revenue as they recover from the pandemic and they provide a combination of in-person and virtual options. However, there are special IT challenges that come with running a successful hybrid event.
In this eBook, you'll learn tips to create world-class hybrid event experiences for guests.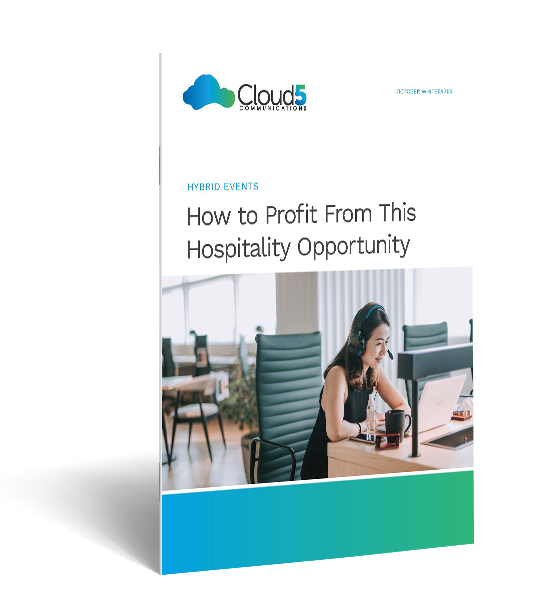 Trends in the hospitality industry recovery so far

Why brands like Marriot, Hilton, and Hyatt offer hybrid events

The four technology requirements for a successful hybrid event

How to vet a hybrid event communications solution provider
Creating Stellar Guest Experience For Industry Leading Brands




















Cloud5 Helps Companies Host Successful Hybrid Events

Beyond COVID-19, hybrid options present many opportunities to extend the reach of meeting programs. For example, if a meeting planner learns that many employees are unable to attend a global meeting due to scheduling conflicts, the meeting planner may consider a hybrid meeting option so those employees can still participate virtually.